LIMITED COMPANY SERVICE FOR CONTRACTORS
We are a small business accountancy practice providing the best value accountancy support to freelancers and contractors. 
You can get the benefit of our extensive experience and expertise. Everything listed here is included in your monthly fee.

STARTUP SUPPORT
If you are new to contracting, we can help guide you through everything that you need to know and do.

COMPANY REGISTRATION
Registering a limited company is included in our fees – don't pay extra for someone else to do it!

REGISTERED OFFICE
If you want us to, acting as your registered office is included in our price.

CONTRACT REVIEWS
We can review your client contracts in house to ensure that you are complying with IR35 legislation. If you don't know what IR35 is, don't worry – we can fully explain what it is and what it means for you.

IR35  SUPPORT
If you are challenged by HMRC about your employment status under IR35 we will provide sound practical face to face advice and carry out your defence if needed at no additional cost.

CONFIRMATION STATEMENT
Preparing company's Confirmation Statement and the submission of these returns to Companies House (subject to statutory filing fee). We do not charge any extra for this service.
Try our hassle-free Limited Company offer for contractors. You will start saving £100's from this week.
 

Book an appointment with us

If you are busy, we will come to your workplace

We will explain how you will be benefited

CORPORATION TAX
Completing company tax review prior to preparing the company's annual corporation tax return and submission to H.M.R.C.

PERSONAL TAX RETURNS
Completion and submission of director's Self Assessment Income Tax Return after conducting personal tax review to minimise your liability.

PAYROLL (PAYE)
Providing a payroll service to the company including submission of all monthly RTI returns.

MORTGAGE REFERENCES
We provide mortgage references free of charge for all of our freelance and contractor clients.

BOOKKEEPING SUPPORT
Although we maintain your payroll and VAT records in-house we can advise upon the recording of expenses such as mileage. Our service doesn't require you to spend time logging on to portals or completing spreadsheets unless you want to!

QUALIFIED ACCOUNTANTS
We are members of the Association of Certified Chartered Accountant (ACCA), so you get the reassurance of knowing that you have the services of a professionally qualified and extensively trained accountant and taxation adviser.
Why Contractor Limited Company?
  From a tax point of view, Contractor Limited Company  should be the best choice for the UK contractors. The company has to pay tax on its profits. The contractors have to pay personal tax on anything they draw out of the company. This means Limited company contractors have to pay Corporation Tax of 20% on all our profits plus personal tax.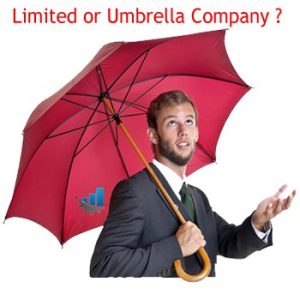 Contractors can allow deductions for expenses (such as accountancy fees, salaries, or computer equipment and so many other expenses). After that, the company's retained profit may be distributed to its shareholders via dividends.
Unlike traditional 'employees', no National Insurance Contributions (NICs) are payable on dividend distributions.
Salary in Contractor Limited Company
Contractors have no legal obligation to draw their salary from their own company. As  salary is deductible against the Corporation Tax liability , it is wise to draw a salary.
Contractor Limited Company can pay contractors wives or partners a modest salary  as well. If she takes care of all the 'office' administration and deals with their accountants, the company could pay her a modest salary for her contribution.
How to set the salary level does not involve any rocket science. Small Business Accountant will help contractors to set this up for them and their wives in no time.
Contractors Accounting in Contractor Limited Company
Contractors can  decide to take on their company's accounting duties themselves. Most contractors hire accountants like Small Business Accountant  to take care of their tax obligations.
If the contractors think, everything they can do themselves, do not need to hire an accountant. So they could save some money on accountancy bill. This was a false economy, as they would need not only a certain amount of specialist knowledge but also a fair bit of time. To keep on top of your accounts, keep up with changes to the tax laws, and meet all your company's tax deadlines they should hire a specialist accountant like Small Business Accountant. As a professional accountancy firm, we will take care of Contractor's company behind the scenes.
Contractors Payroll in Contractor Limited Company
One of the first tasks of us as an accountant  to set up the company and it's payroll.
Contractors will receive timely payslips from us by email or by post, as a permanent company's employee. Contractors then transfer the net salary from the company's business bank account to your personal account.
One of the most liberating things about Contractor Limited Company is being in charge of your own tax and business affairs.
Contractors Dividend in Contractor Limited Company
As a limited company contractor, Contractors will draw down most of their company's retained profits as dividends.
Contractors own company's dividends are treated in exactly the same was as any other UK company.
The most important rule contractors must abide by before declaring company dividends is to ensure that the company has sufficient retained profit to cover them.
If you as a contractor have any doubts about an amount of dividends you wish to declare, please call us on  02070784371 or email us at info@small-business-accountant.org.uk
Dividends must be paid to shareholders according to each individual's shareholding. For most contractors, this is usually 100% (for a sole shareholder), or 50% each for joint shareholders (such as spouses).
What about the paperwork?
With dividends, there are several housekeeping tasks Contractors need to keep on top of other paperwork duties.
Once Contractors have decided upon a figure to distribute themselves, they must record the decision via board meeting minutes.
Then they must then issue themselves with a dividend voucher, which records show the net, and gross dividend amount paid to them.
We would highly recommend physically creating the board meeting minutes and vouchers right away. otherwise,  their paperwork could become out of sync fairly quickly. Remember that it is a legal requirement to complete the dividend paperwork on time.
If you need Dividend template , we can email you upon your request. 
How are dividends taxed?
From 6 April 2016, you won't pay tax on the first £5,000 of dividends that you get in the tax year. This is from 6 April to 5 April the following year.
Above this allowance, the tax you pay depends on which Income Tax band you're in. Add your income from dividends to your other taxable income when working this out. You may pay tax at more than one rate.
| Tax band | Tax rate on dividends over £5,000 |
| --- | --- |
| Basic rate | 7.5% |
| Higher rate | 32.5% |
| Additional rate | 38.1% |
Contractors pay dividend tax liabilities via the self-assessment system. This means you have to fill in a tax return each year, and submit it by 31st January.
What is IR35?
To operate tax efficiently, one thing to ensure as a Limited company contractor is that your contracts do not fall foul of the IR35 legislation.
IR35 was created to clamp down on 'disguised employees' – essentially IT workers who have set up limited companies, whose working practices are still more akin to 'employees' rather than 'self-employed'.
In order to remain safe from IR35, your physical contract must state that you are working as a self-employed individual, and the way you actually perform your contract must also demonstrate that you are not an employee 'in disguise'.
An entire 'IR35 service industry' has evolved since the rules became law, including employment status experts, firms who can check over your contractors to ensure they comply with IR35, and insurance providers.
I'd say, above all – make sure you get all your contracts reviewed by an IR35 expert like us. Contact us if you have any issue like this.
Last piece of Advice
To make the most out of your hard-earned contract income, as a limited company owner, you have a fair amount of tax planning opportunities – both over how you time your dividend declarations, and also how you structure your company shareholdings.
The three most useful pieces of advice I received from past accountants on the subject of taking money out of a company are:
a) Whatever you do, make sure you have enough profits in your company accounts to cover any dividends you declare.
b) Put aside a proportion of your dividend income each time, to allow for your income tax liability, which arises on 31st January each year.
Keep accurate records, such as dividend vouchers and board meeting minutes. You never know when you might need to produce them.
If you need any help regarding above please do not hesitate to contact Small Business Accountant. or call 02070784371